Westlake Office Park, Cape Town
Westlake Office Park, Cape Town
Client: Westlake Office Park
Location: Cape Town
Start Date: February 01, 2020
Description:
Scope of project: External redecoration, painting, water jetting, metal railing paintwork
Indawo was commissioned to redecorate the entire external structure of the building. This included water jetting, removing paint from steel railings and painting.
Health and safety is crucial when working with extra length ladders and working with gas burners on site and requires strict adherence to the Occupational Health and Safety Act No 85 of 1993 as amended by the Occupational Health and Safety Amendment Act No 181 of 1993, click here to see The Act on the Department of Labour website.
Indawo followed the health and safety specification supplied by both the client's and our own Safety Offices.
Browse more of our current Projects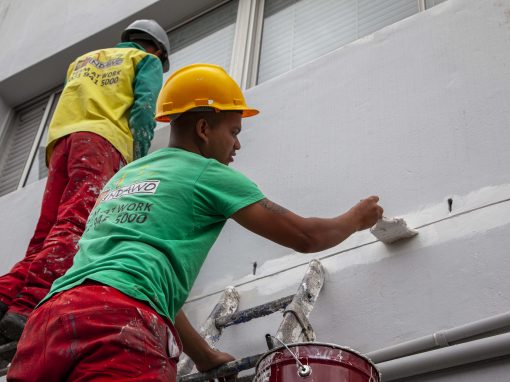 Contact Details
Need assistance for your building refurbishment or roofing project in Cape Town, Western Cape or Johannesburg or Pretoria in Gauteng, or any restoration needed from roofing to flooring, and everything in between, please do contact us or feel free to also use our quick contact on the left to request a quote, or send us an email to info@indawo.biz. Our sales consultants are eagerly waiting for your call!
Western Cape - Cape Town
Unit 2, Transnet Park, Robert Sobukwe Road, Bellville, Cape Town, Western Cape, 7530
Tel: +27 (21) 941 5000