Waterproofing
Waterproofing in Cape Town, Western Cape and Johannesburg and Pretoria in Gauteng vital in a harsh climate.
Indawo uses state-of-the art waterproofing products and is an approved applicator at all major waterproofing material suppliers.
Browse more of our current Projects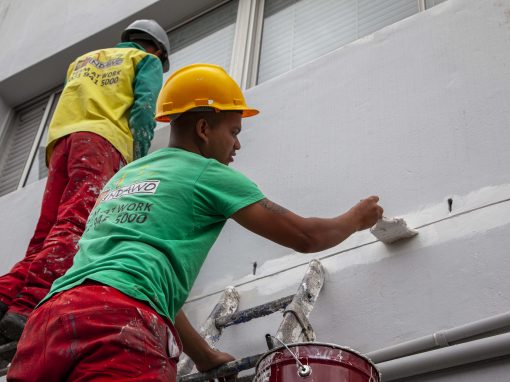 Contact Details
Need assistance for your building refurbishment or roofing project in Cape Town, Western Cape or Johannesburg or Pretoria in Gauteng, or any restoration needed from roofing to flooring, and everything in between, please do contact us or feel free to also use our quick contact on the left to request a quote, or send us an email to info@indawo.biz. Our sales consultants are eagerly waiting for your call!
Western Cape Branch - Cape Town
Unit 2, Transnet Park, Robert Sobukwe Road, Bellville, Cape Town, Western Cape, 7530
Tel: +27 (21) 941 5000
Gauteng Branch - Johannesburg
166 Golf Club Terrace, Constantia Kloof, Roodepoort, Johannesburg, Gauteng, 1709
Tel: 086 146 3296