Roofing
Roofing in Cape Town, Western Cape and Johannesburg and Pretoria in Gauteng
Roofing done in Cape Town and Gauteng can be challenging for different reasons, depending on the time of year.
When it comes a roof, a structure that can make up to 40% of a building, various challenges face roofing contractors throughout the year.
In the summer months, intense heat, especially when doing roofing in Cape Town can be exceptionally challenging. The same applies for roofing in Gauteng. The South African heat is a challenge for workers to produce at maximum output.
Summer in Gauteng means violent thunderstorms with exceptional downpours, making it extremely difficult to do roofing at this time of the year. The opposite is true for Cape Town. Incessant rain in the winter months bring similar challenges.
So, for roofing all-year round, contact Indawo for an ideal roofing solution in Cape Town or Johannesburg. 
Browse more of our current Projects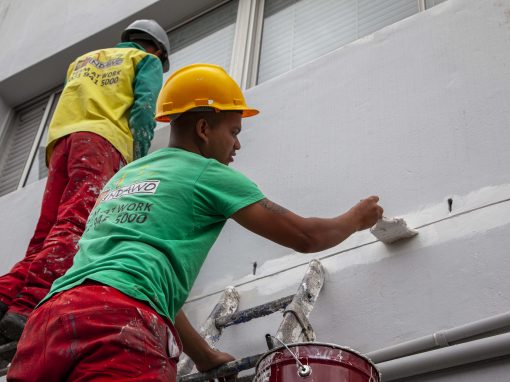 Contact Details
Need assistance for your building refurbishment or roofing project in Cape Town, Western Cape or Johannesburg or Pretoria in Gauteng, or any restoration needed from roofing to flooring, and everything in between, please do contact us or feel free to also use our quick contact on the left to request a quote, or send us an email to info@indawo.biz. Our sales consultants are eagerly waiting for your call!
Western Cape - Cape Town
Unit 2, Transnet Park, Robert Sobukwe Road, Bellville, Cape Town, Western Cape, 7530
Tel: +27 (21) 941 5000