Memorial Wall Cape Town Civic Centre
Memorial Wall Cape Town Civic Centre
Client: Memorial Wall Cape Town Civic Centre
Location: Cape Town
Start Date: July, 2017
Description:
Scope of project: Specialist redecoration 
Indawo was commissioned to install a memorial wall as part of its redecoration services for the City of Cape Town.
This was a very special moment for Indawo as we have been involved in many heritage projects across the Western Cape and this adds to our list of special achievements.
Browse more of our current Projects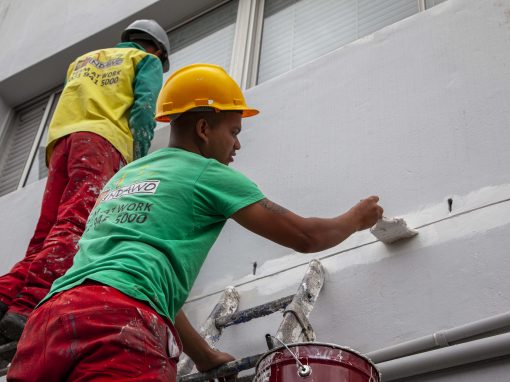 Contact Details
Need assistance for your building refurbishment or roofing project in Cape Town, Western Cape or Johannesburg or Pretoria in Gauteng, or any restoration needed from roofing to flooring, and everything in between, please do contact us or feel free to also use our quick contact on the left to request a quote, or send us an email to info@indawo.biz. Our sales consultants are eagerly waiting for your call!
Western Cape - Cape Town
Unit 2, Transnet Park, Robert Sobukwe Road, Bellville, Cape Town, Western Cape, 7530
Tel: +27 (21) 941 5000