Flooring
Looking for flooring solutions in Cape Town Western Cape
For your flooring solutions in Cape Town, Western Cape, Indawo has options that are as varied as individual preferences. In a commercial sense, flooring needs vary. From heavy duty workshop and factory floors to office environments and storage, Indawo offers flooring solutions for all specific needs.
When it comes to flooring, Indawo's experience and expertise offer clients the best of both worlds. As a reputable, and compliant flooring contractor based int he Western Cape, Indawo offers precise solutions using only the best quality products from equally reputable product manufacturers.
When looking for flooring solutions, it is important that you use reputable and compliant contractors in the Western Cape who subscribe to the Building industry Bargaining Council. 
Click here to read more about the BIBC and to find compliant contractors.
Check out our PROJECTS PAGE here
Indawo's Expertise – flooring solutions in Cape Town, Western Cape
Indawo's expertise covers industrial, commercial and sectional title properties. Technologically advanced methodologies make use of specialised repair systems and specifications.
So, if you are looking for flooring solutions in Cape Town, Western Cape, look no further than Indawo.
Interested in one of our other services: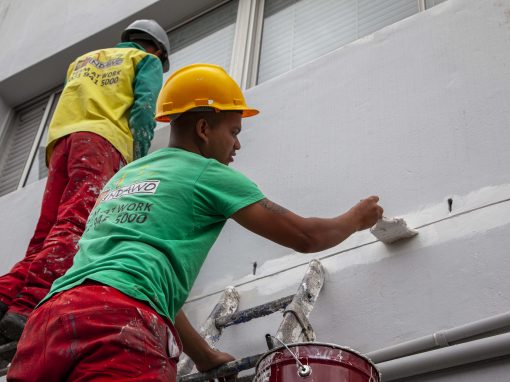 Contact Details
Need assistance for your building refurbishment or roofing project in Cape Town, Western Cape or Johannesburg or Pretoria in Gauteng, or any restoration needed from roofing to flooring, and everything in between, please do contact us or feel free to also use our quick contact on the left to request a quote, or send us an email to info@indawo.biz. Our sales consultants are eagerly waiting for your call!
Western Cape - Cape Town
Unit 2, Transnet Park, Robert Sobukwe Road, Bellville, Cape Town, Western Cape, 7530
Tel: +27 (21) 941 5000