Flooring in Cape Town – Potsdam WWTW
Client: City of Cape Town
Location: Cape Town
Start Date: January, 2020
Description:
Scope of project: Flooring, painting, refurbishment
Flooring in Cape Town is something Indawo is known for.
Indawo was commissioned to apply epoxy flooring to existing floors, paint the interior walls of the complex and attend to building refurbishment works.
The City of Cape Town demands high standards and as such Indawo pays close attention to detail. This also ensures that the end product is done to Indawo's high standards and to the client's standards.
Also, Indawo is painting the interior of the buildings and attending to some minor refurbishment works on the inside.
When it comes to flooring, Indawo has more than 50 years experience in the building refurbishment industry, and flooring has been a key core competence of the company.
Because our standards remain one of the highest in the industry, and our workmanship guarantee is something we take seriously, Indawo continues to lead the industry.
Check out our FLOORING page – CLICK HERE
Flooring product manufacturer : SIKA 
Browse more of our current Projects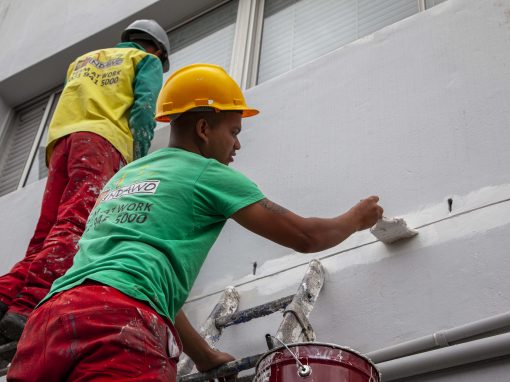 Contact Details
Need assistance for your building refurbishment or roofing project in Cape Town, Western Cape or Johannesburg or Pretoria in Gauteng, or any restoration needed from roofing to flooring, and everything in between, please do contact us or feel free to also use our quick contact on the left to request a quote, or send us an email to info@indawo.biz. Our sales consultants are eagerly waiting for your call!
Western Cape - Cape Town
Unit 2, Transnet Park, Robert Sobukwe Road, Bellville, Cape Town, Western Cape, 7530
Tel: +27 (21) 941 5000